The Nada Starter
Regular price

$138.00

Sale price

$99.99

Unit price

per
Share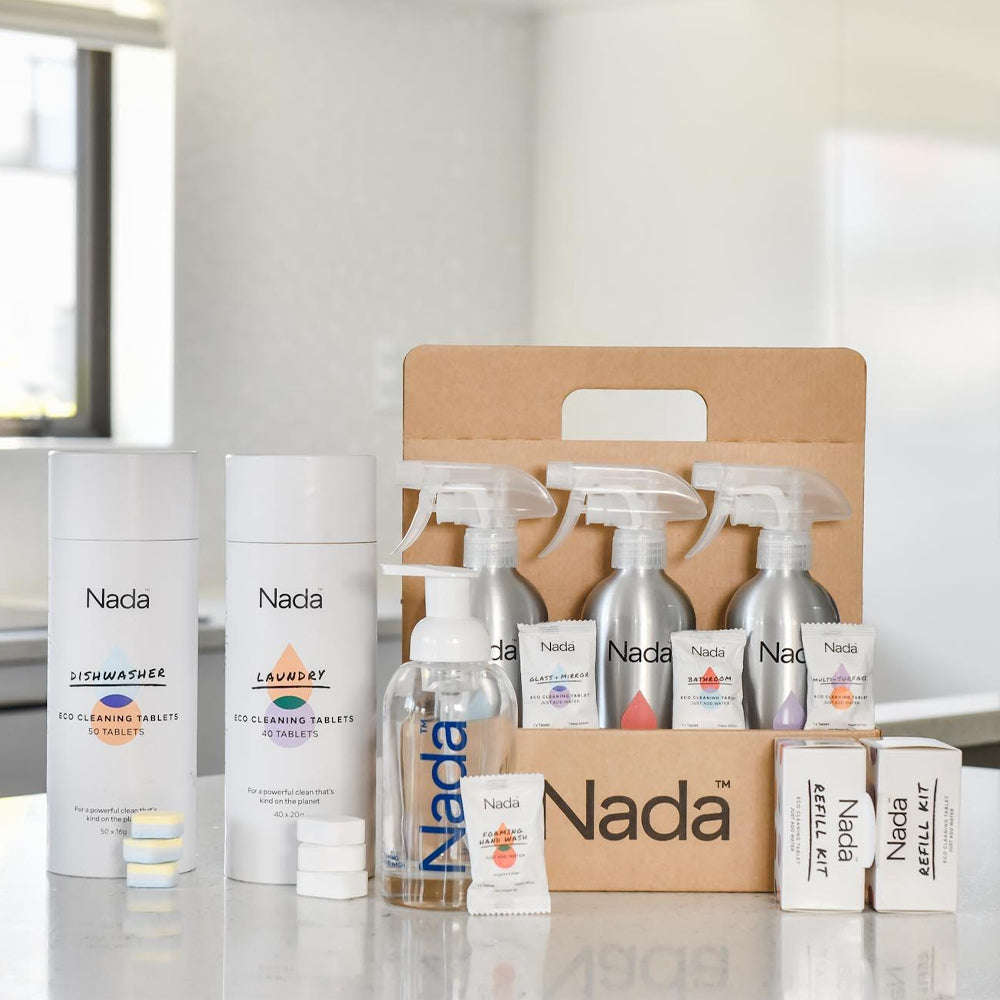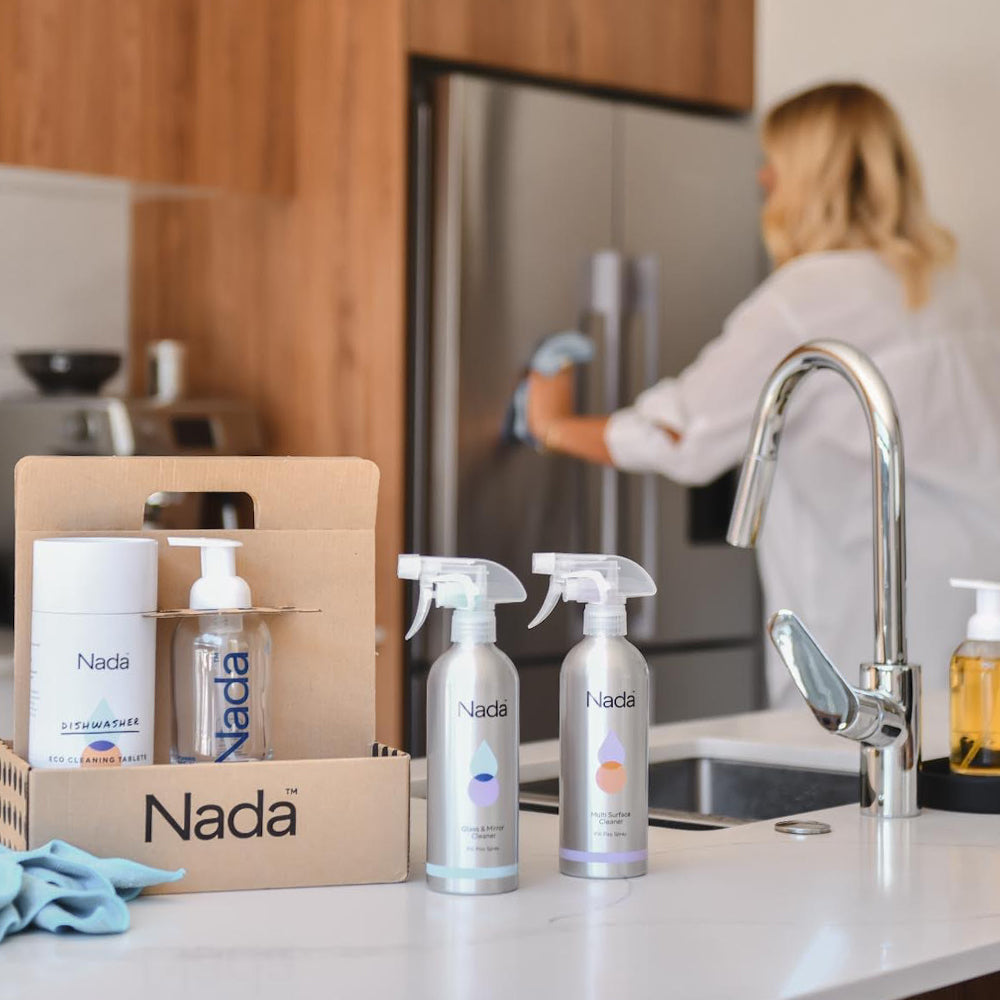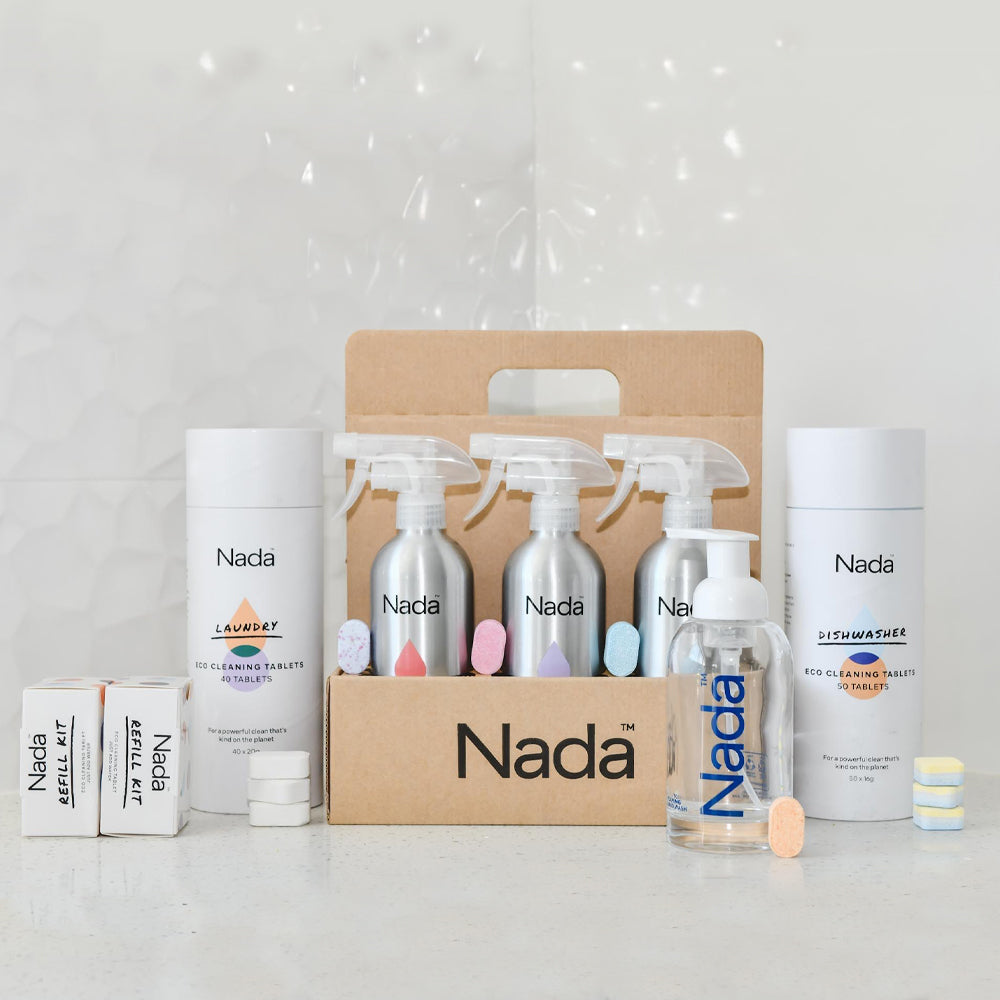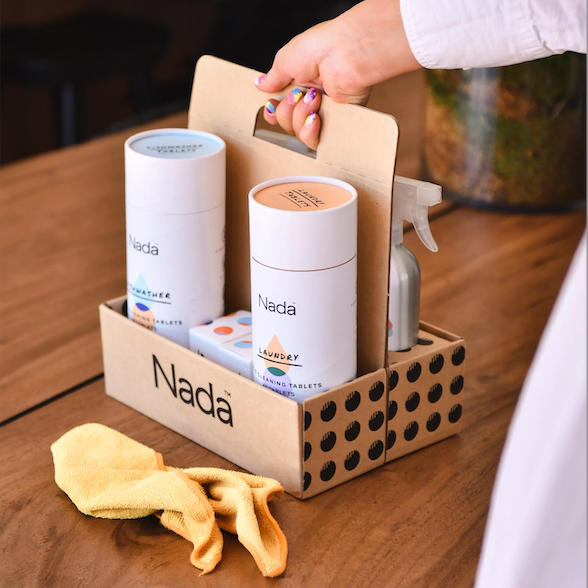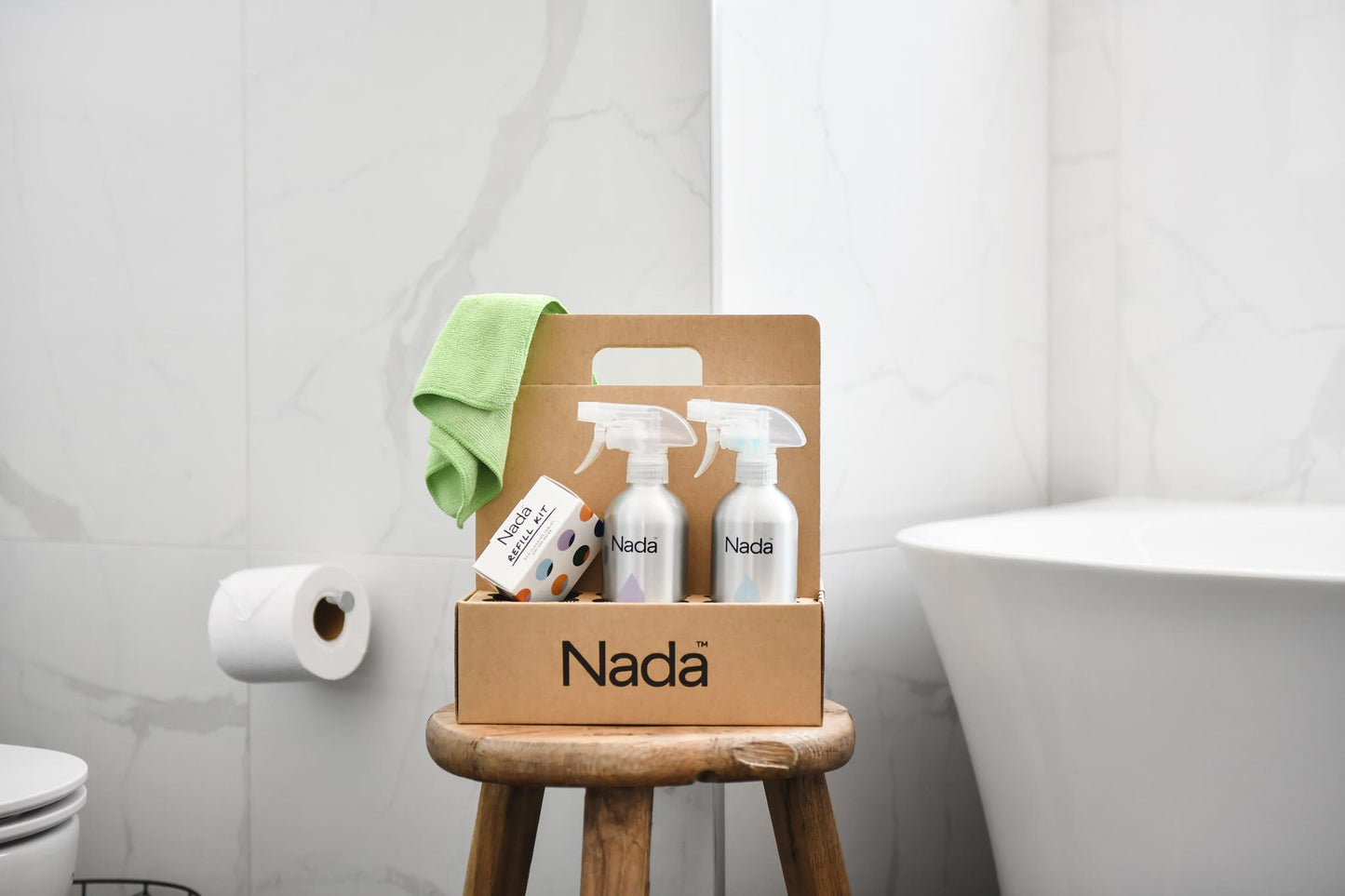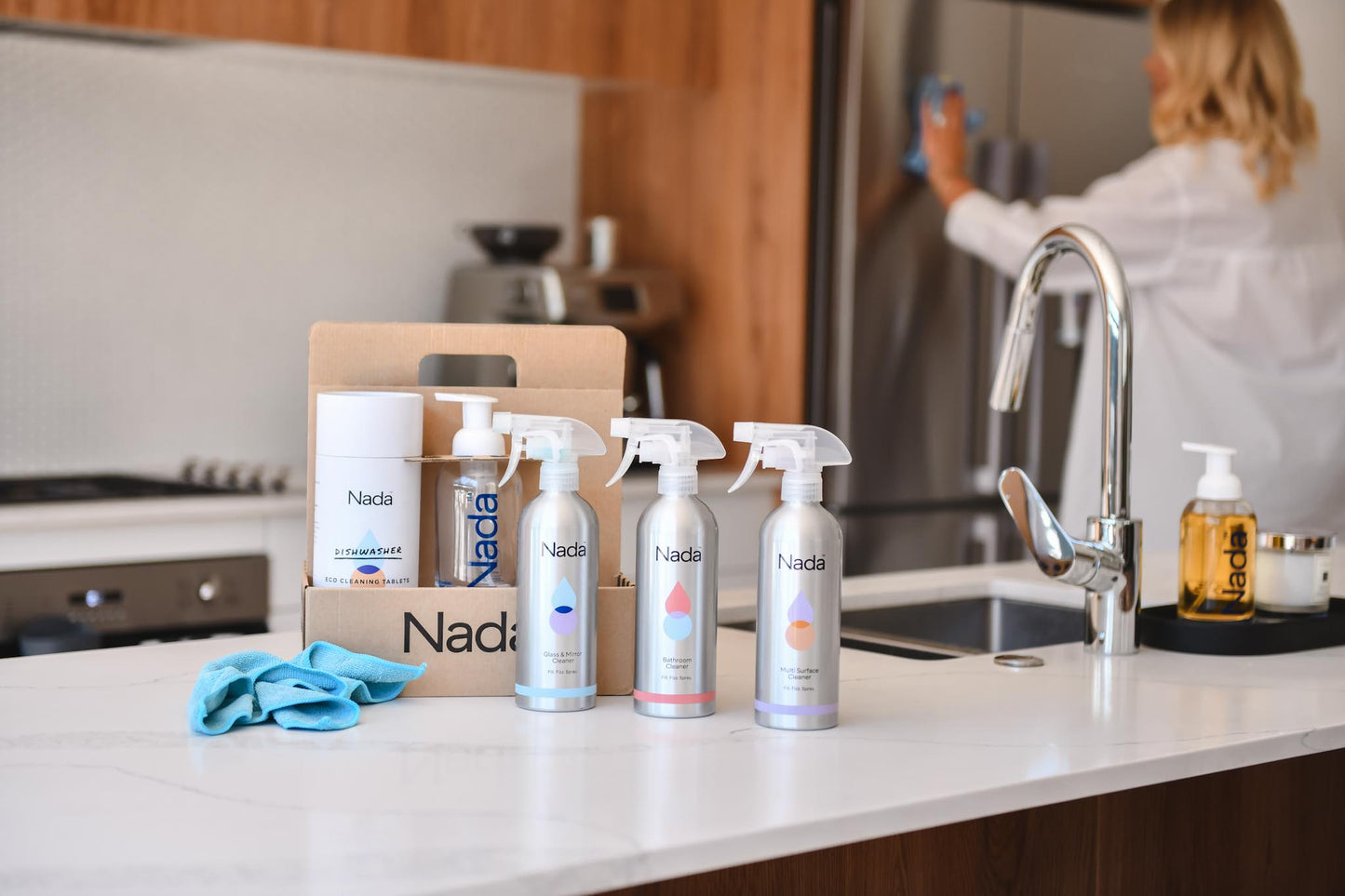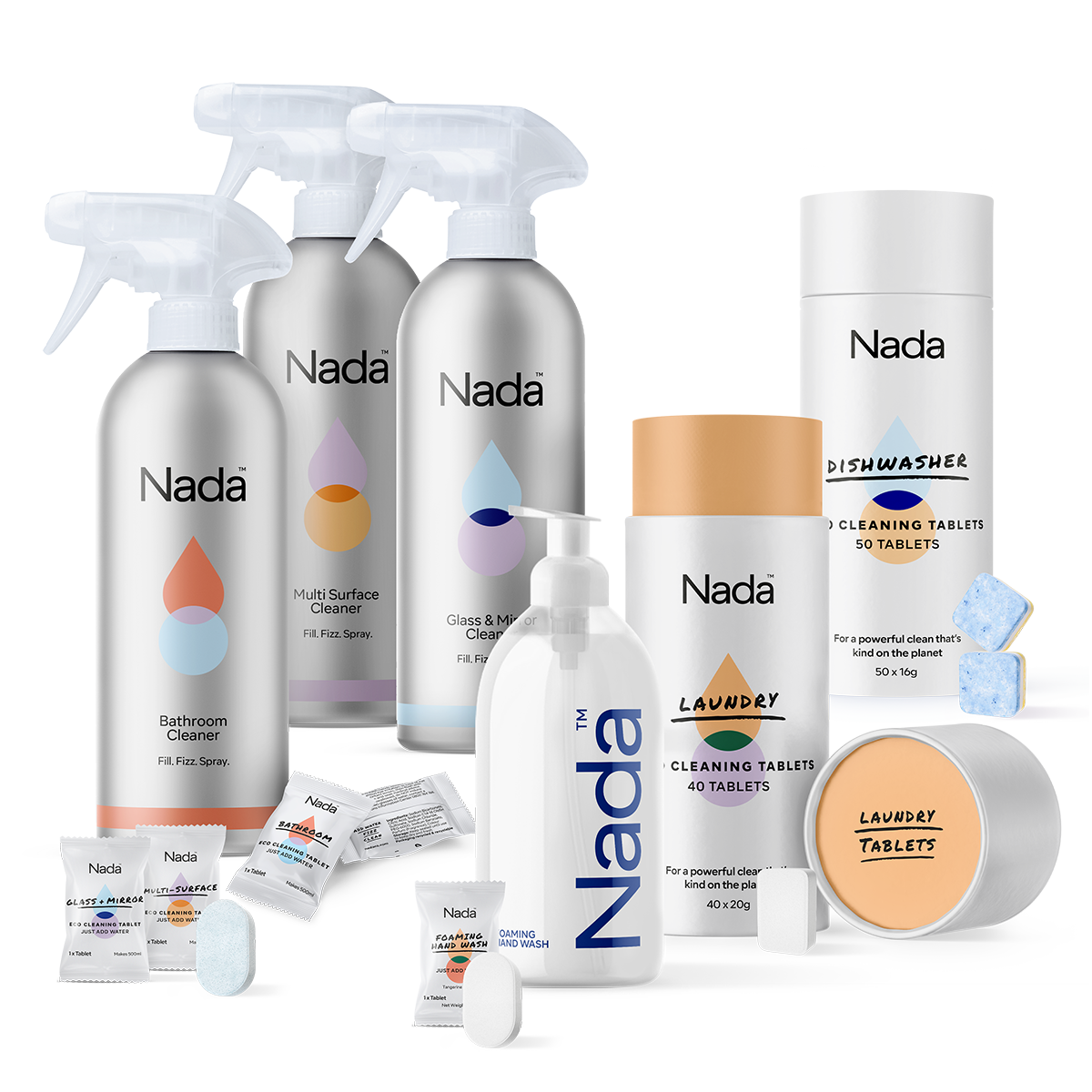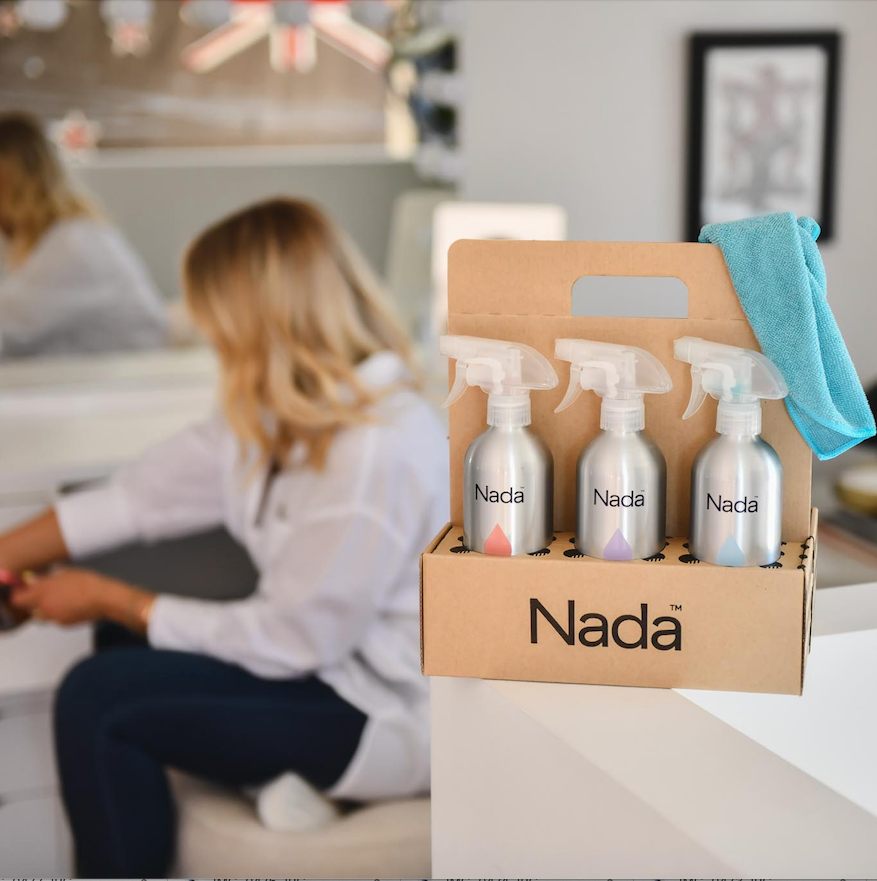 The Nada Starter Kit is the all-in-one set with everything you need for a clean home that is eco-friendly and sustainable. From the kitchen counter to the bathroom tiles, the Nada Starter Kit is a must-have to achieve a spotless clean home without the use of any single-use plastics.
To use: Simply fill the Lifetime Bottles with tap water and drop in a single tablet of the Bathroom Cleaner, Glass and Mirror Cleaner, Multi-Surface Cleaner, or Foaming Hand Wash. Let it fizz… and you're ready to go! For the Laundry Tablet and Dishwasher Tablet, simply drop one tablet into the washer and you are all set!
The Nada Starter Includes:
1 x Bathroom Cleaner Refillable Lifetime Bottle
2 x Bathroom Cleaner Refill Tablets
1 x Glass & Mirror Cleaner Refillable Lifetime Bottle
2 x Glass & Mirror Cleaner Refill Tablets
1 x Multiple-Surface Cleaner Refillable Lifetime Bottle
2 x Multi-Surface Cleaner Refill Tablets
1 x Foaming Hand Wash Dispenser
2 x Foaming Hand Wash Refill Tablets
1 x Laundry Tablet 40 Pack Tube
1 x Dishwasher Tablet 50 Pack Tube
Everything is packed securely inside a box that comes with a durable reusable tray that makes storage easy and stress-free.
Each tablet makes up to 500ml of eco-friendly cleaners, which replaces one single-use bottle of regular store-bought cleaners, yay! Our tablets are packed in biodegradable kraft wrappers and recyclable tubes.
As part of Nada's pledge to eliminate single-use plastics and promote sustainability, Nada has designed all products to be ethically sourced and sustainably manufactured using natural and synthetic ingredients inside independently audited sustainable facilities.

As part of our commitment to sustainability, Nada pledges to donate at least 50% of our profit to help look after the beautiful coastlines and waterways through Sustainable Coastlines and to also aid in reviving Kiwi forests through Trees That Count.

Nada is a proud supporter of 1% For The Planet – every year we will donate at least 1% of revenue to environmental causes.

Nada is a climate-positive company and we believe in leaving the world better than we found it. All emissions we generate are offset to at least 120% based on a yearly independent audit by Ekos.
New to Nada
Loved the packaging, easy to follow instructions when you slow down to read them instead of jumping straight into putting tablets into all the spray bottles and realising they have labels on them 🤦🏽‍♀️. Laundry tablets do not dissolve in my machine which is a let down. I love the smell and sustainability of products. Thank you
Great starter kit
So pleased I ordered the starter kit. So much product I feel
Like I won't be buying anything more for ages. Lovely scent to all the sprays. Great products
Awesome Eco Products
I love the Nada range. The multi-purpose cleaner is definitely my favourite. I have now purchased further refill tablets for many of the and it's great, so easy to refill and reuse. Well done on a great product.
Pretty good
This is a great idea and I mostly like the products. I think the nozzles on the metal bottles need a little improvement in both comfort and reliability but are not bad. The products do well and smell nice. The laundry tablets don't dissolve in the drawer but seem to dissolve in the drum.
Nada Starter kit
So far loving the products and and would recommend them to anyone, so easy to use and love that you don't have to throw away any of the packaging. All reusable
Note: Due to continual improvement, product look may vary from shown photos above. All weights and dimensions stated are only approximates.
Choosing a selection results in a full page refresh.